Step 1: When the committee member enters the site URL in a Browser, if they are not directed to the Login page, they will need to click on the Login link in the right corner of the Welcome Navigation bar. (All browsers are compatible and may be used, such as Internet Explorer, Chrome, Safari or Firefox. This system also works on an IPAD or other Tablets. As long as you have an internet connection you can access the program.)

Step 2: Once you click the Login you will then be directed to the Login Page.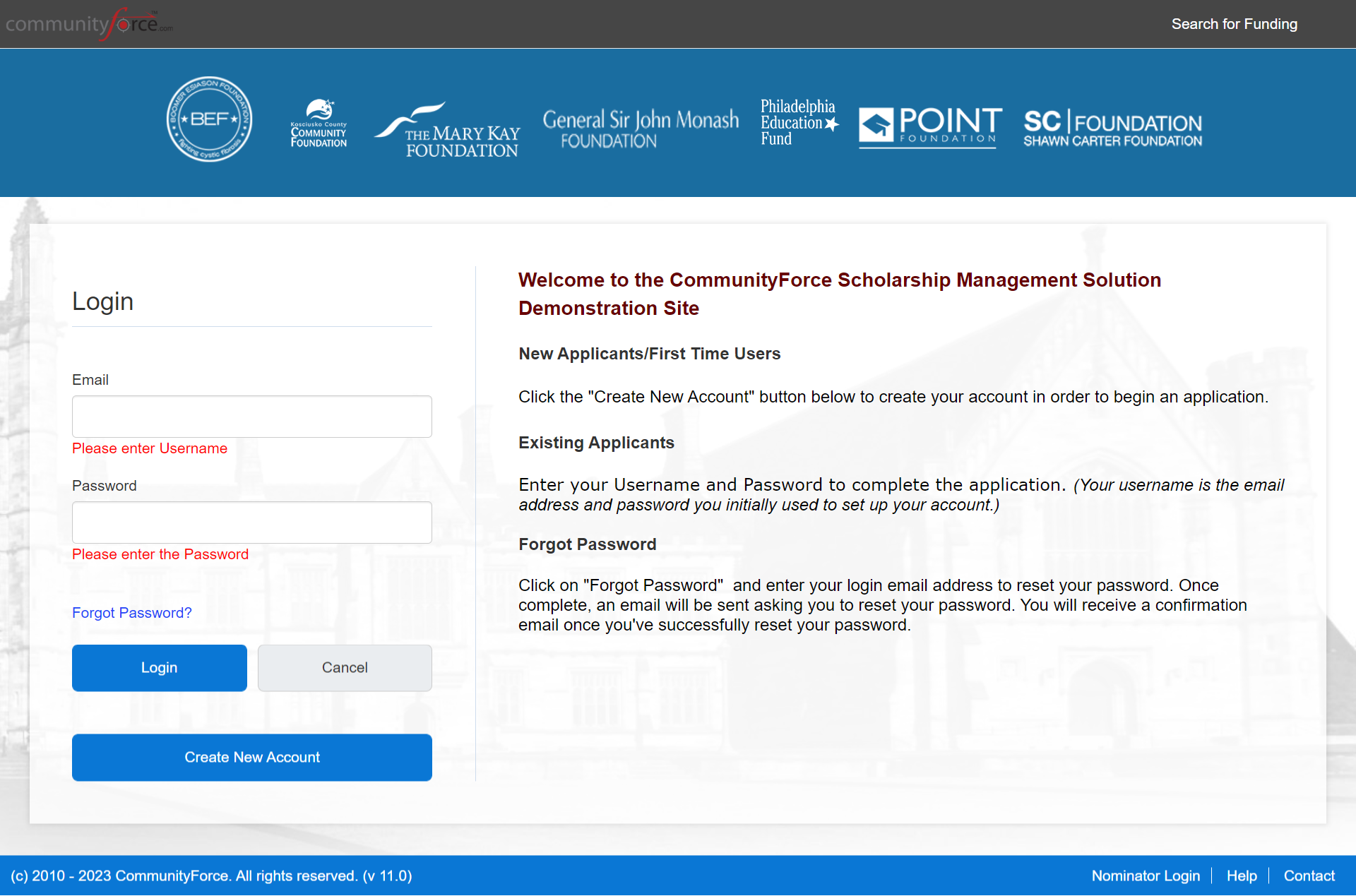 Step 3: Using the account information that has been previously created for you, log in by entering your Email id and password. Once you have entered your login information, click the Login button to login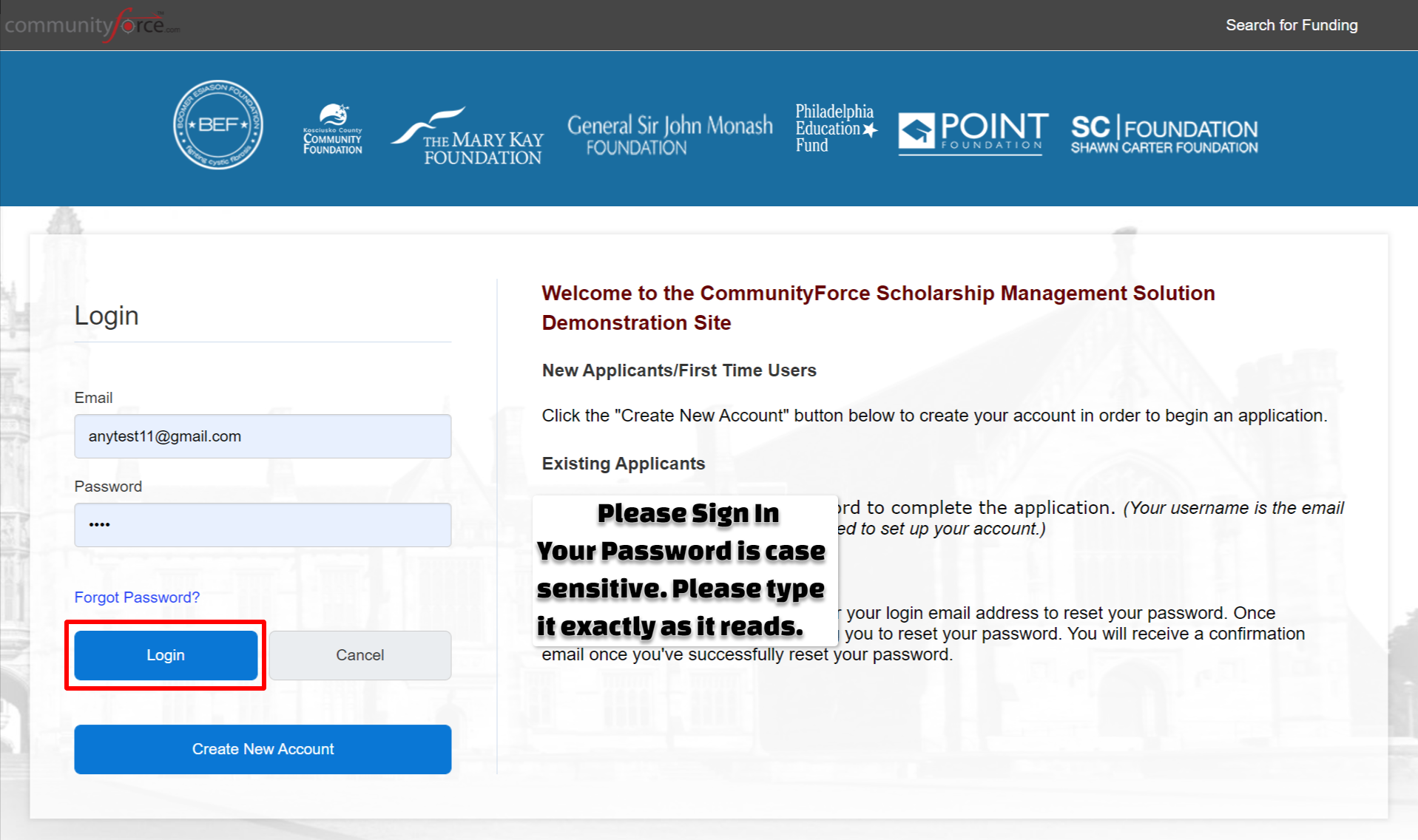 Step 4: Once you login in, you should now see the following Review Applicants page, listing the application and the evaluation tasks you have been assigned to review.

*If a message appears that there are no records available. You have not been assigned applicants to review yet.