Importing Responses from Existing Applications allows you to import responses you've entered from one application to another application. The application will pre-populate any matching questions.
Step 1: If this functionality is available, once you apply to an application, you can click the Import Responses from Existing Applications option.

Step 2: This will direct you to a listing of all the applications you have applied to. Select the one you want to import responses from, by clicking on the Import button for that application.

Step 3: A message will appear notifying you that any information already entered will be overwritten in the new application form. Click "Yes" to proceed with the import.

Step 4: You will then receive an additional message notifying you to confirm all the imports for accuracy. Click OK to return to your dashboard to complete the application form.

Step 5: Once the import is complete all the sections and questions that are an exact match and included in both application forms, will be automatically populated with the same values into the new application form.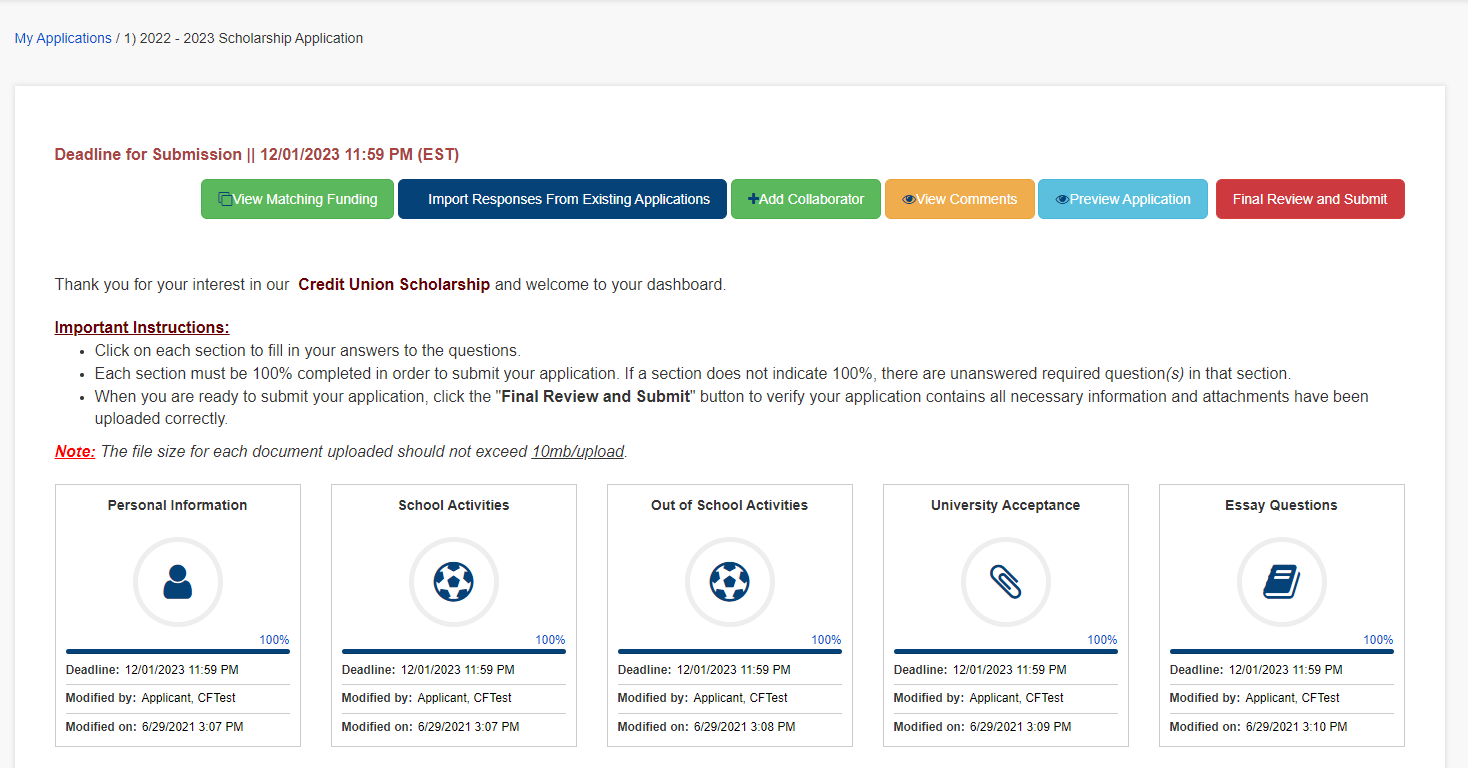 Step 6: You will then want to go into each section and confirm that all the imported data is correct and there has not been a change in the reply to a specific question. (I.e. address information has not changed due to a change of address).
Step 7: You can then complete the remaining questions in your application form and submit the new application.