Set the Select Eligible Funding Instructions
Application Settings > Manage Parent-Child Application Process
This is the message that will display on the screen the applicant sees after they submit the first Common Application.

To add a new or edit an existing message, select an application form from the Home page and then click Application Settings. Next, select the Manage Parent Child Application Process option from the left sidebar menu.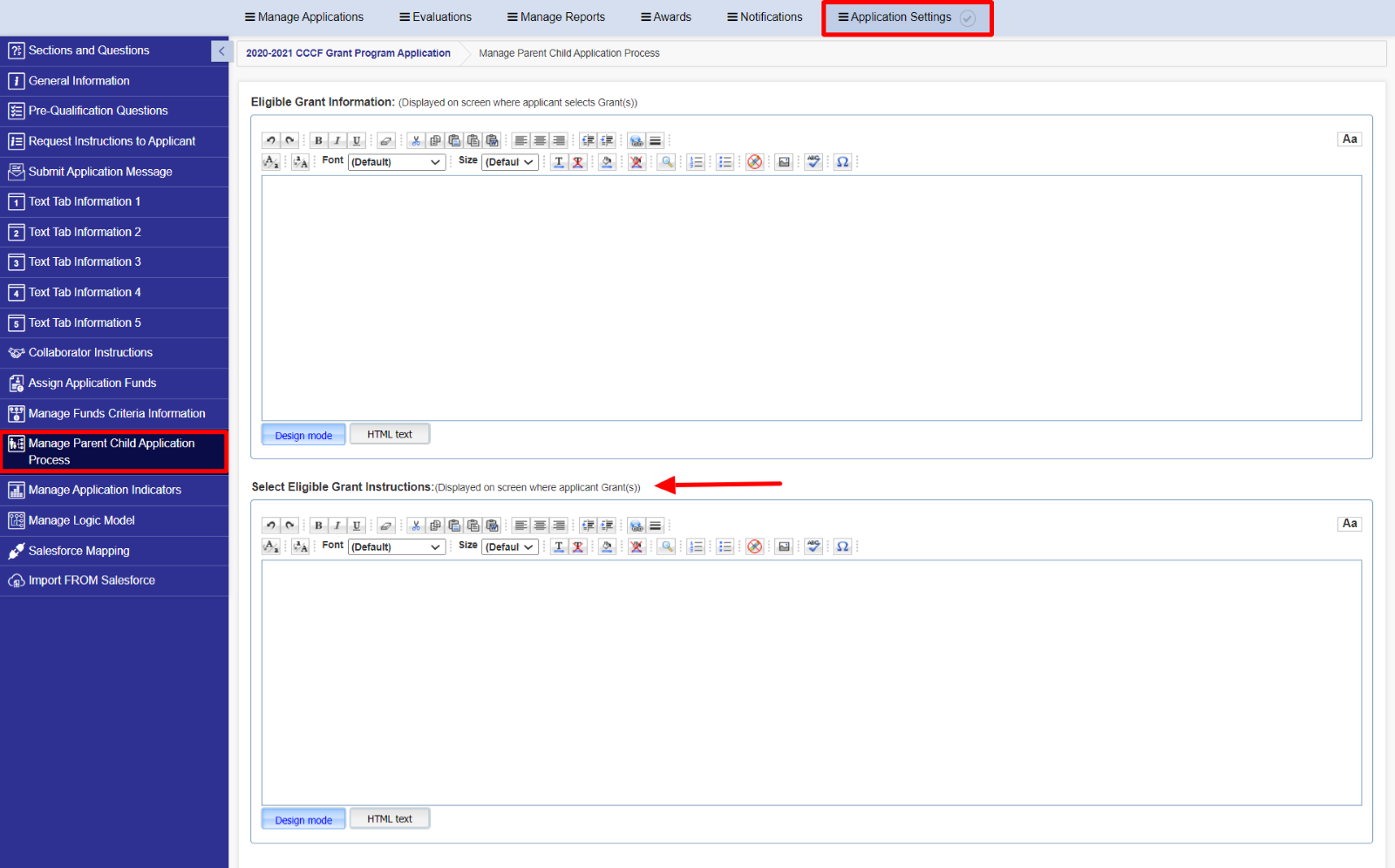 Type the instructions as you want them to display for applicants using the text editor (Design Mode) or use HTML text.
Design Mode: The editor works exactly the same way as Microsoft Word. You can also copy and paste the formatted text from other documents.
HTML text: You can create this page using HTML tags by clicking on the HTML text tab. Enter the HTML tags with the content and it will display all the content as formatted.
Scroll to the bottom of the page and click Save.