There are 3 following possibilities for this 
1. Please make sure that the section(s) are active in the application. 

2. Or else please verify the section type/status(es).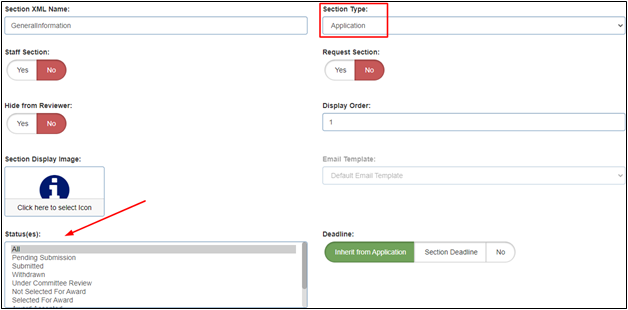 3. Verify the section conditional logic. (If there are any section conditional logic setup then the" Add/Edit" will appear in" green" color) 

Note: Please make sure the section conditional logic is set up correctly and there shouldn't be any empty field.
If still, your concern doesn't resolve, then please submit a request to our support team.