Step 1: Click on the application name from the Home screen for which you would like to update the answer or save the section for the users.



Step 2: From the Manage Applicants screen, search and click on the user name or the organization name to access the dashboard.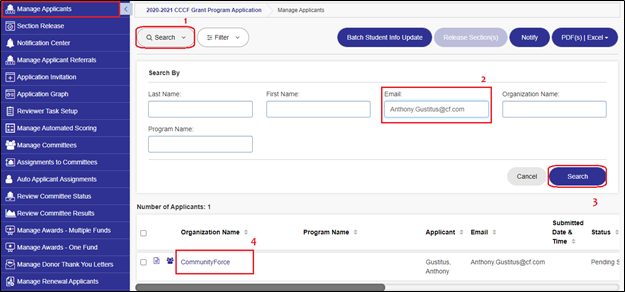 Step 3: Click on the section name which you want to save.


Step 4: Click on Save & Return to Dashboard at the bottom of the section page to save the section.