"In order to publish an application, it should be associated with a posting/award/fund/grant or scholarship. Follow the below steps to publish the newly created application.
Step 1: After creating/cloning the application click on Manage Application Funds from Home.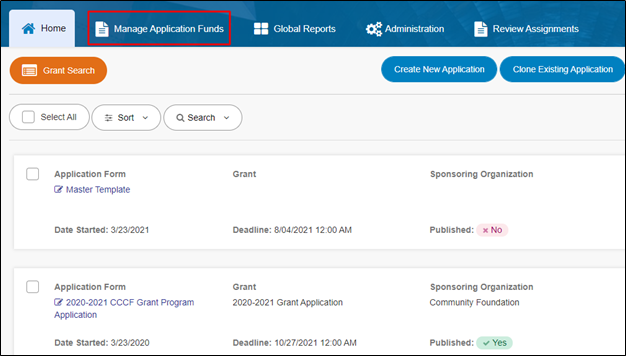 Step 2: Click on Setup Grant/Scholarship.


Step 3: Enter Scholarship name > select an application from "Associated Application" drop down > publish the scholarship by selecting "Published (View able to the Applicant)" as Yes (If needed).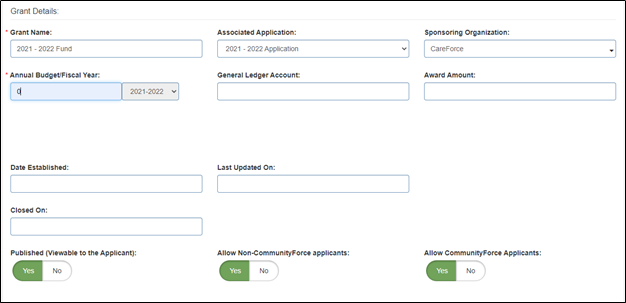 Step 4: Enter email signature, brief description, description (If needed).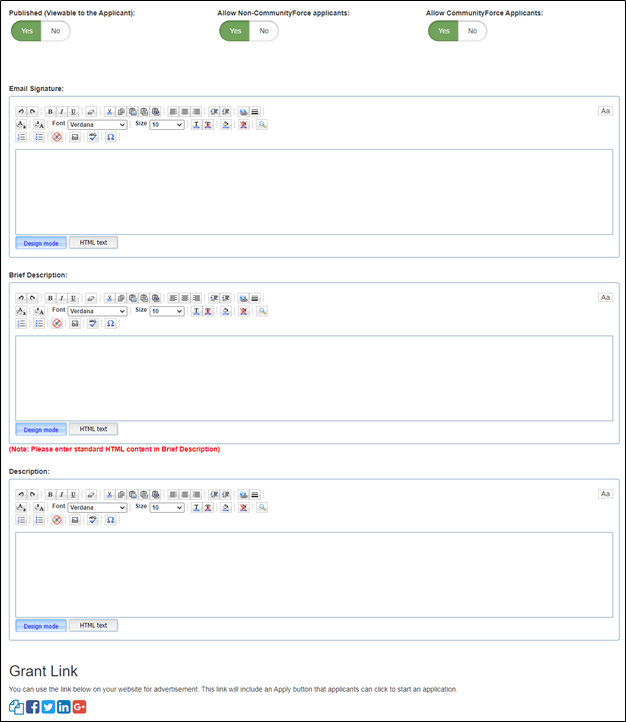 Step 5: Click on Save & Next.

Step 6: Add a Contact (If needed) > click Next.


Step 7: Add a Donor (If needed) > click Next.


Step 8: Click on Finish.