One Application with One Funding Source (One to One Process)
Home > (Select - Application Name) > Application Settings > Assign Application Funds
To assign one funding source to an application, select the desired application from the Application listing on the Home page (click the blue application name link.)


Click the Application Settings tab and then click the Assign Application Funds option in the left sidebar menu. The Manage Application Funds screen can be used to assign one or more funding sources to an application.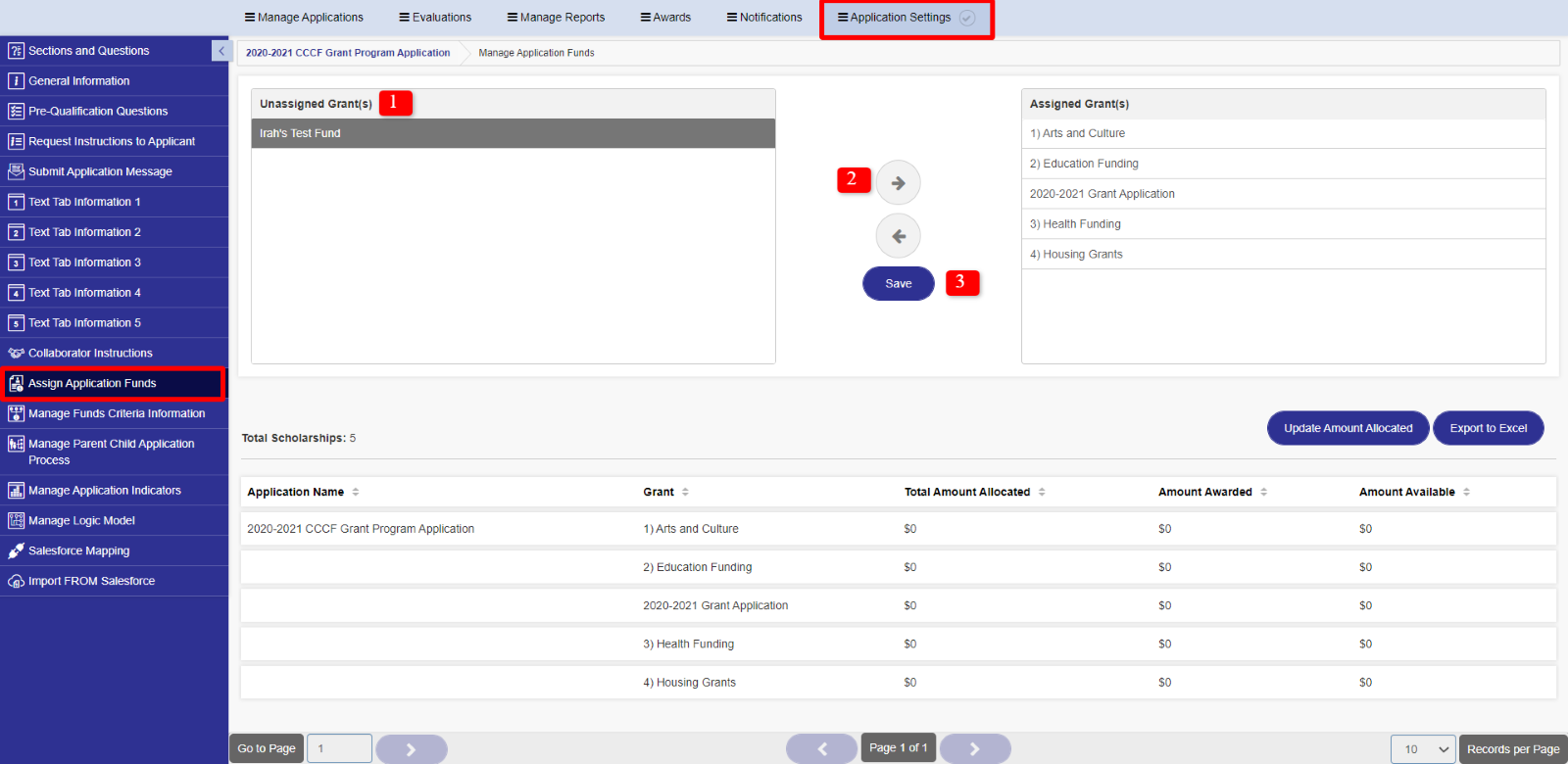 The Unassigned Funding(s) window on the left contains a list of all funds that are currently published and eligible to be assigned to your application. 
To assign one funding source to the selected application
1. Click to highlight one funding source in the Unassigned Funding(s) window on the left.
2. Click the right-facing arrow to add the funding source to the Assigned Funding(s) window on the right. 
3. Click Save to assign the funding source to the application. Click Ok on the two confirmation windows that display. The assigned funding will display in the list at the bottom of the screen. 

Additional Information
The total number of scholarships assigned to the selected application displays on the left above the report.

Click the 

Export to Excel

 button to download a file containing selected or all status details. Please see the

 

Export Reports to Excel

 

article for more details. 

The report sort order can be changed by clicking the up/down arrow symbol next to the heading in any column.

Use the navigational tools located below the report to move through the pages or change the number of records displayed per page.