Automatically Select Associated Funding Within This Common App Setting
Application Settings > Manage Parent-Child Application Process
Open an application form on the Home page and click the Application Settings tab. Next, select the Manage Parent-Child Application Process option in the left sidebar menu.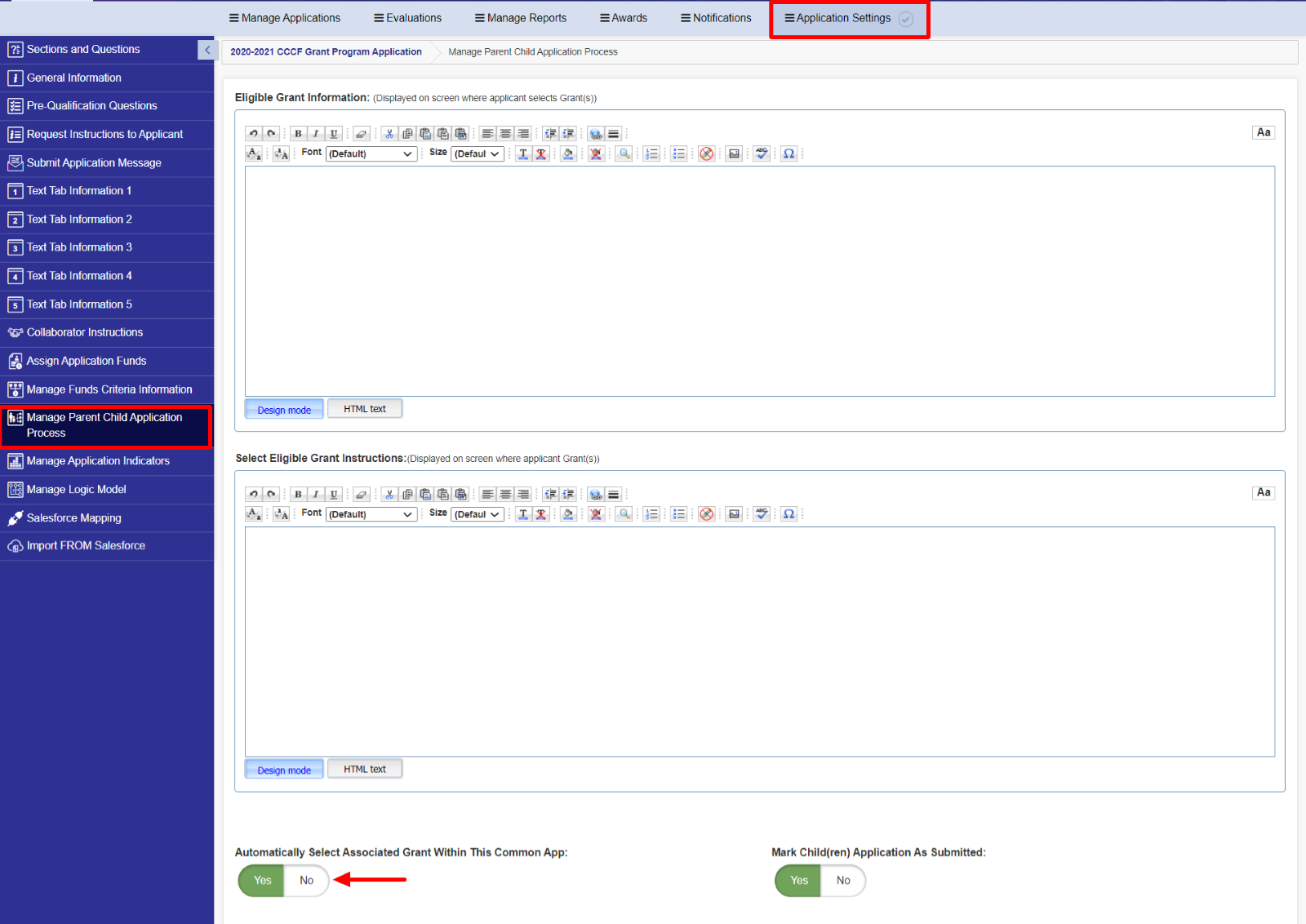 Click Yes if you want the system to automatically select the funds for the applicant.
Click No to allow applicants to select the funds.