Preview your Application Form
Home > (Select - Application Name) > Preview button
On the Home page locate the desired application and click the Preview button on the far right in the application row.

The Preview will display similar to the example below: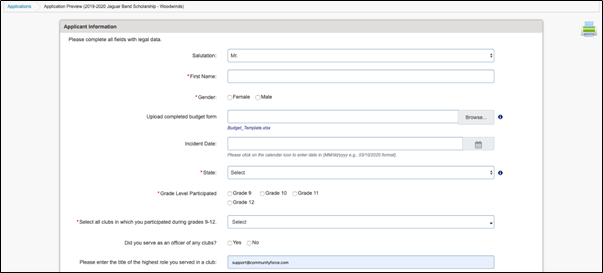 You can scroll through the preview to see all sections and fields created for the application. All sections will display, even those hidden to applicants, so you can review and adjust accordingly before publishing the final version of the form. Use the preview to test data entry, browse buttons, and general functionality of your application form.