Overview of the Manage Donor Thank You Letters
Home > (Select - Application Name) > Manage Applications > Manage Donor Thank You Letter
If you require your applicants to send Thank You letters to the donors that provided the funding for the award they received, then you can create a question in your application that allows you to capture the Thank You Letter(s) in an essay form question. Once the applicant completes the Thank You Letter question, Manage Thank You Letters allows you to monitor the completion of the Thank You Letter, review and edit the Thank You Letter the applicant has completed, and allows you to send the Thank You Letter to the appropriate donor for the fund the applicant(s) was awarded.
To use these functionality three things must be set up:
Fund must have the Donor added to it in the Setup Funding under the Add a Donor section.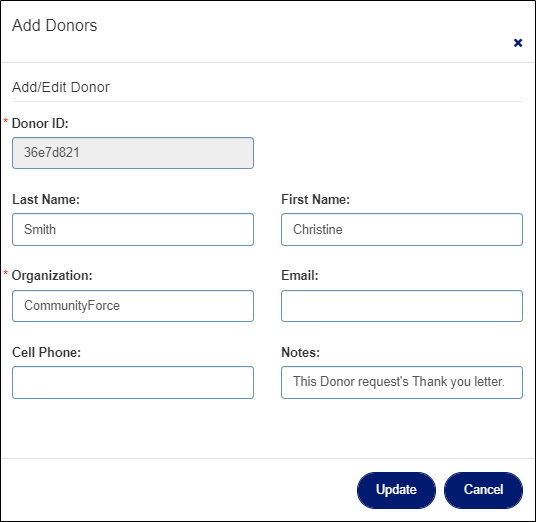 2. The Thank You Letter question must be created for the specific funding in the application form for the applicant to complete.

3. The section that contains the question must have the "Submit" button added in the Section Setup.