(Special Feature available only if activated by the site provider)
By creating an Applicant Profile an applicant can complete items in their View/Edit Profile setup that they can have pre-populated every time they click "apply" and start an application form.
Important Note: once the Profile data has been updated any "Active" application forms that have not yet been "Submitted" with a lock after submission and that the Deadline Date has not passed will automatically be updated with this edited data.
Step 1: Log in to the site with your login credentials.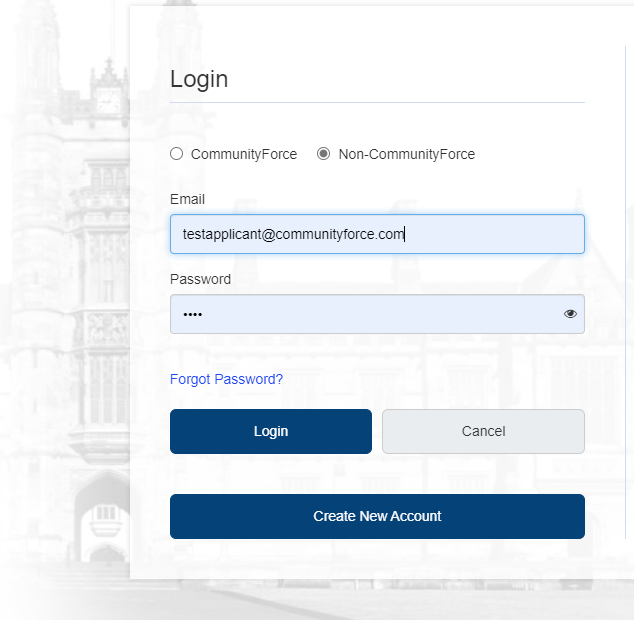 Step 2: from your account dashboard select the arrow located next to your name located at the top of the page.
Step 3: This will open the profile dropdown menu.

Step 4: Select View/Edit Profile
Step 5: The View/Edit Profile Information page will open. To edit an item simply click in that items field and change it.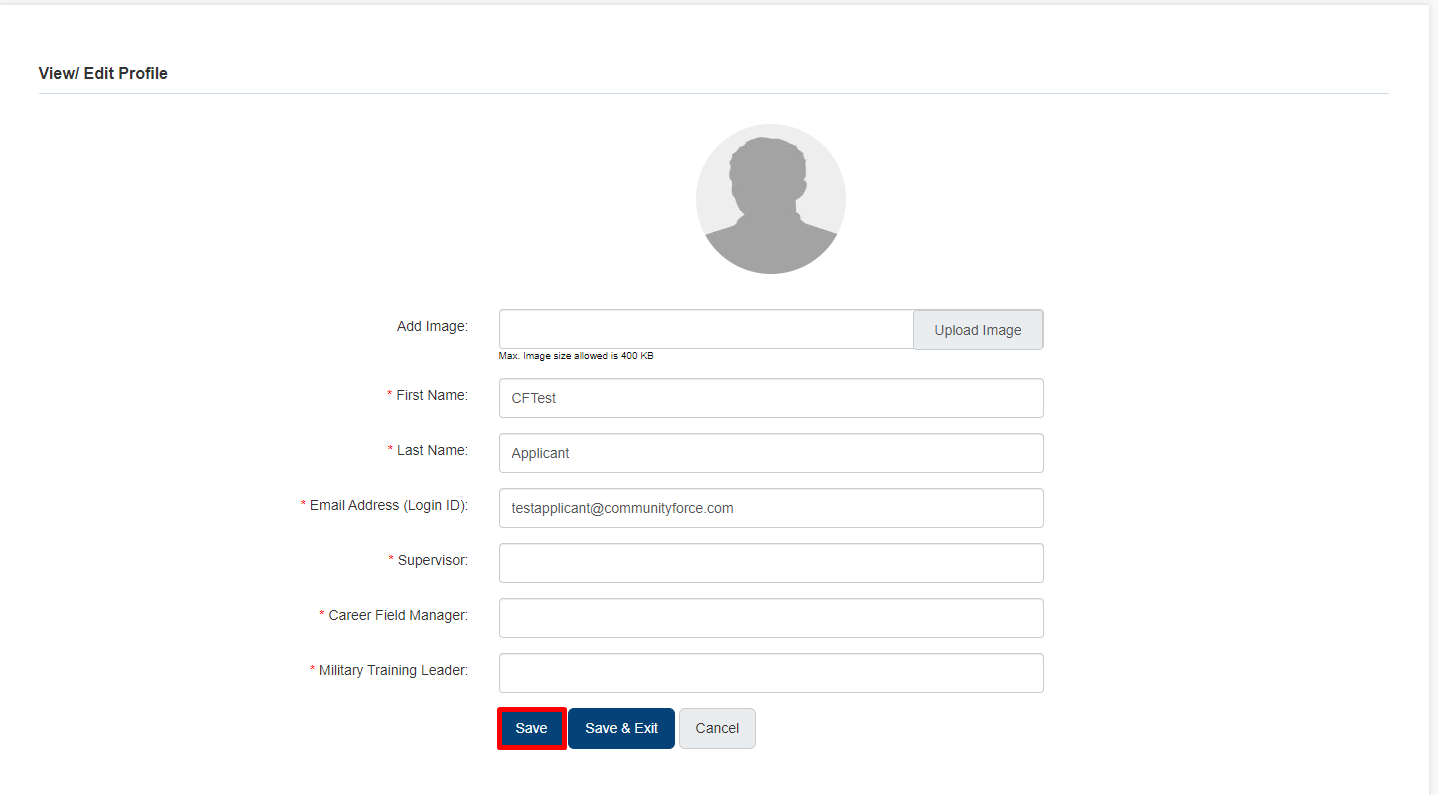 Step 6: If there are additional fields to complete, complete those fields as requested. This will allow you to create the replies to be used on every application form started by your organization.
Note: Once you click "Apply" and start an application form the items will be pre-populated in that application form.
Step 7: Be sure to click the Save button to save your information.

Step 8: Once you have completed answering all the required fields (marked with an *)
click "Save & Exit" to return to the account dashboard.
Step 9: You will receive a message that your profile has been updated. Click OK to return to your dashboard page.

Step 10: You can now continue with your application forms and the data will be pre-populated from the data you entered in the Edit Profile setup.