Notification Center
Home > Select Application Form Name > Notifications > Select Notification Center
The Notification Center allows you to manage the system-generated notification email templates, as well as create customized email templates that can be used to send mass emails to a group of recipients. We recommend that you review and edit each template accordingly with your messages.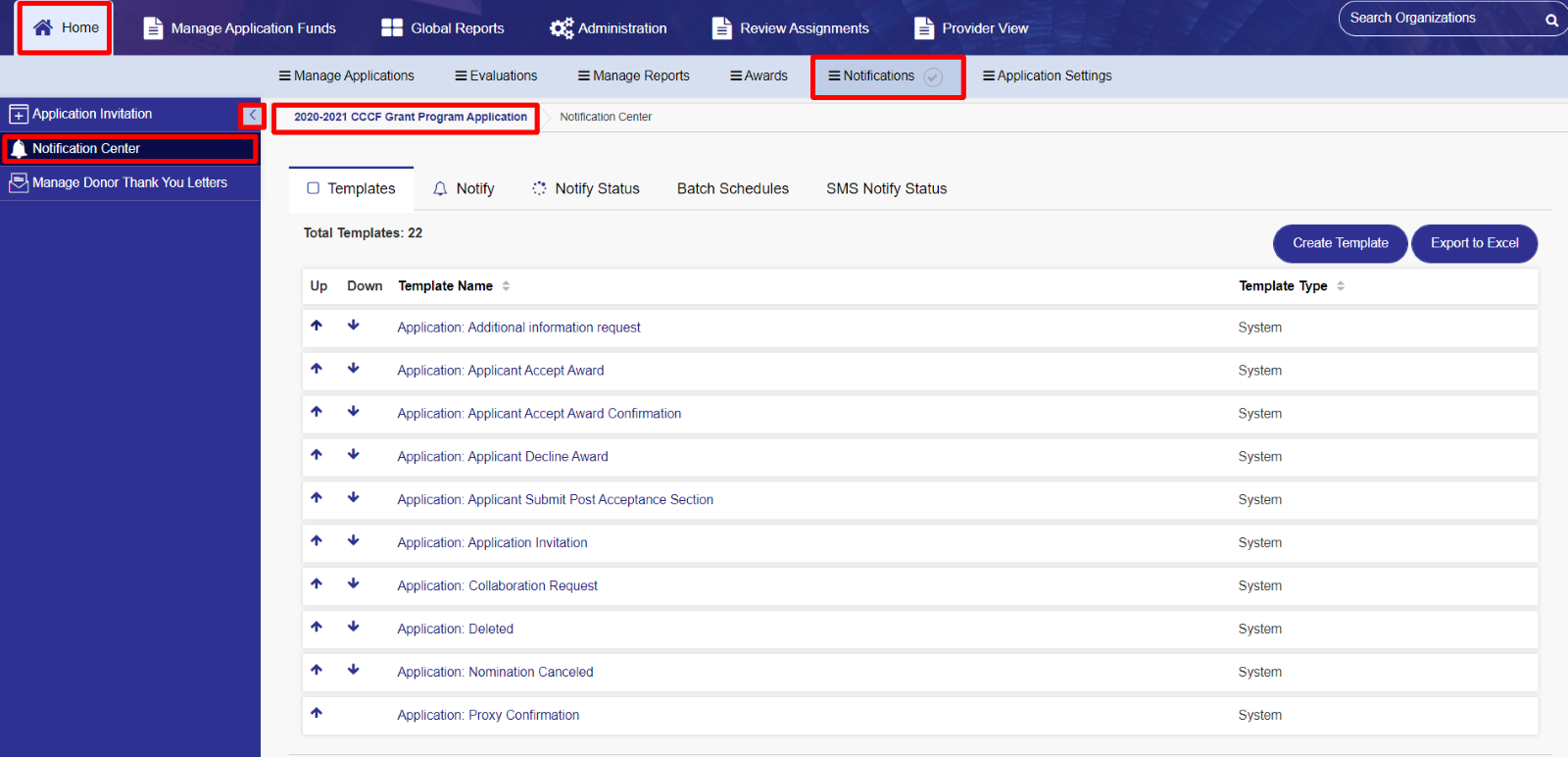 Accessing the Notification Center
You can access your email templates using the Notification Center. There are two separate locations that you can locate the Notification Center.
From the Home Dashboard - The notification center from the home dashboard contains all the Templates for your site, that includes your System Global Templates and the templates for all your active applications. This is useful if you have custom templates for multiple applications or you have a template that you need to change in multiple applications. You will need to select each application that make the adjustment for each. (See. Exercise 1)

From the Evaluation Dashboard - When accessing the notification center from the Evaluations Dashboard you will only be accessing the email templates that are for the specific applications you choose when opening the Evolutions Dashboard. (See. Exercise 2)
Exercise 1
Step 1:

After logging into the system from the

Administration > Global Notification Center.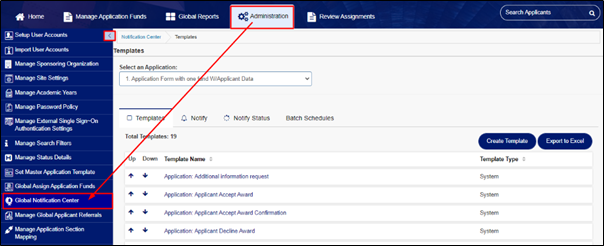 Step 2:

This will direct you to the

Templates

page.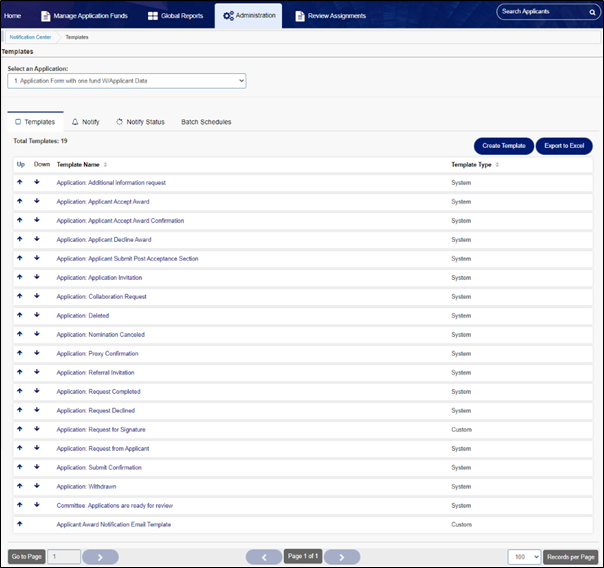 Exercise 2
Step 1:

After logging into the system from the

Home Page,

select the

Application Form Name > Manage Applications

.
Step 2:

Select the application

Form Name

you want to view your email templates

.

Step 3:

You will now be at the

Manage Applications

Dashboard for the application you selected.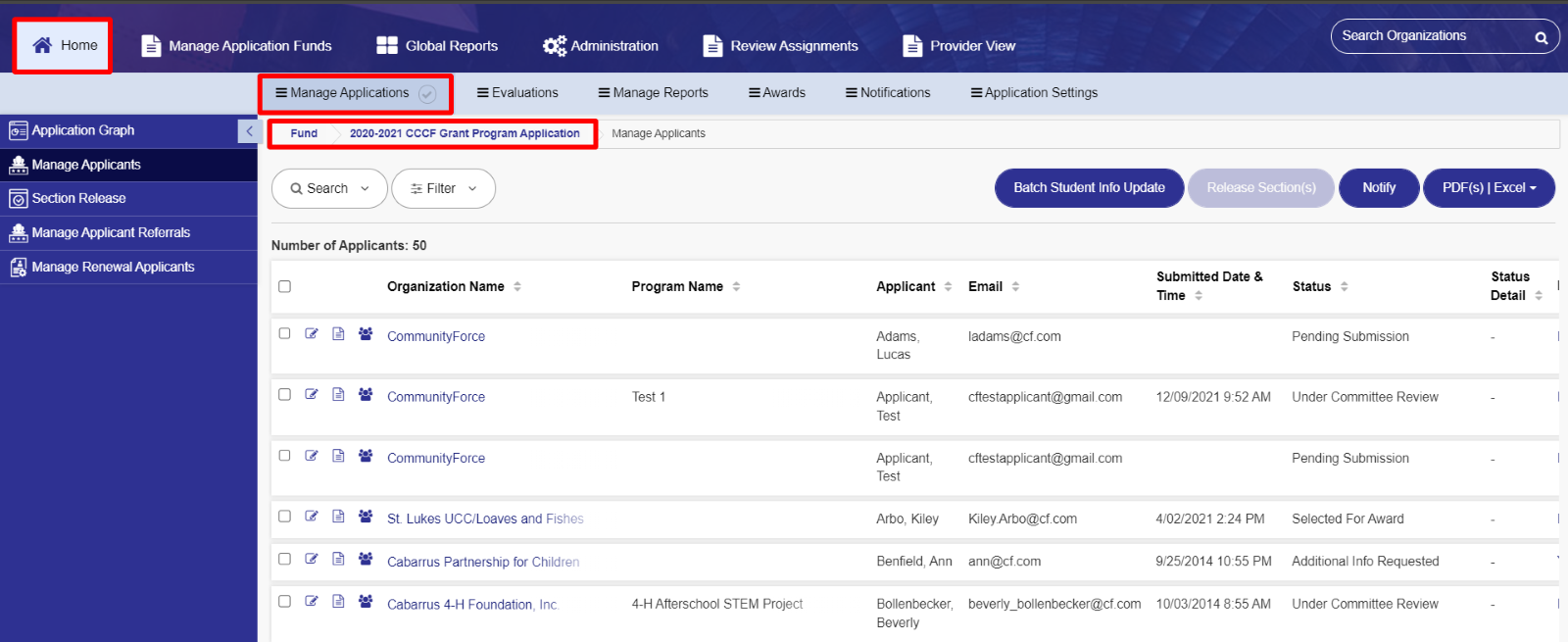 Step 4:

Click on the

Notification Center

on

the

Manage Applications

Dashboard

.
Step 5:

You will now see the email templates just for the

one specific application

that you chose. You will not be able to access the global templates as those can only be accessed from the Home dashboard, Notification Center.