Manage Applications Tab Overview
Home > (Select - Application Form Name)
Manage Applications tab: This menu includes all the functions needed to manage the application process.
To access the key areas in administering your application forms, click on the blue application form name link on the Home page. This will open the Manage Applications tab.  
All the functions available in this tab will be located in the menu bar located at the right of the screen.
To open the menu items listing, select the directional arrow located at the top of the menu listing.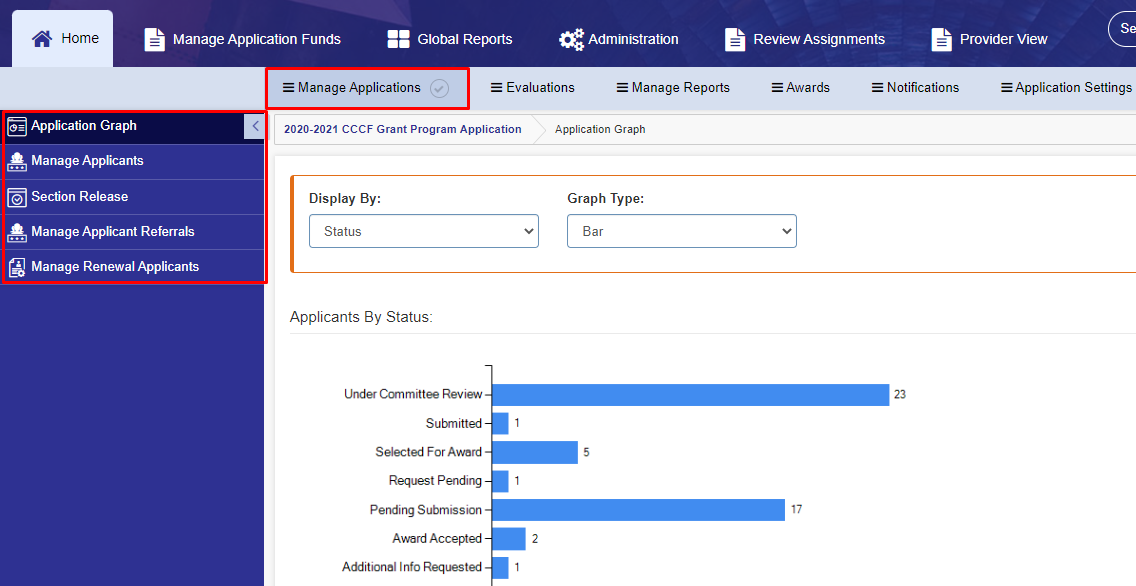 The following functions are available under this tab:
Application Graph
Manage Applicants
Section Release
Manage Applicant Referrals
Manage Renewal Applicants