Delete an Existing User Account
Administration > Setup User Accounts
***Caution: Deleting a user removes the user and any data associated with their account. Therefore, use extreme caution when deleting accounts. It is recommended to delete an account only if it has never been used to log in. If the account has activity it is best to make it inactive instead of deleting it.
To delete an existing user's account:
1. Locate the user you need to delete by using the Search functionality. This is the best practice because it helps to prevent you from deleting the wrong user by accident.
2. Click the Delete (trash can) icon for the user you need to delete.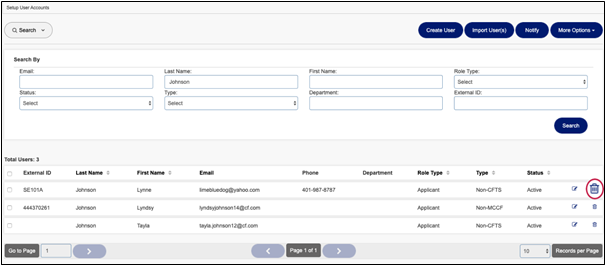 3. Click Yes on the confirmation message that displays to delete the user. Click No if you do not want to delete the user.