Question Type - Electronic Signature
Home > (Select - Application Name) > Application Settings > Sections and Questions > (Select - Section Name) > Select - Add Question
The Electronic Signature Question type creates a predesigned format in which the user must enter their name to mark the application as signed by them and it creates a date stamp marking the date and time the user signed their application.
This is usually entered in the last section of the application along with acknowledgment certification questions and serves as the user's signature for the application process. However, this can also be used in other sections to capture the signature of a nominee in a request section, a collaborator, and a proxy.
The required signature must match the First Name and Last Name of their login profile.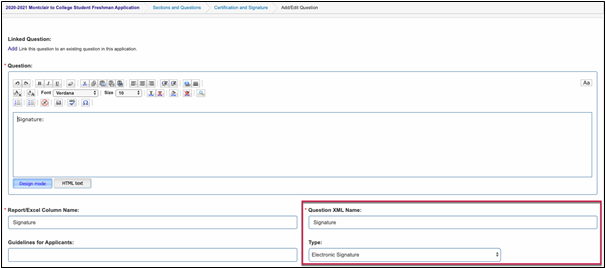 An example of an email signature field as it displays for an applicant is shown below: