Question Type - Message
Home > (Select - Application Name) > Application Settings > Sections and Questions > (Select - Section Name) > Select - Add Question
Message question types are used to create a message statement to the applicant, instead of creating a question for the applicant to reply to. Message questions are useful in creating header titles to separate multiple parts of a section.
This is a text-only field and the applicant is not required to respond.
Example: Use the Message question Type to clearly label the section or add instructions related to one or more questions, as shown below.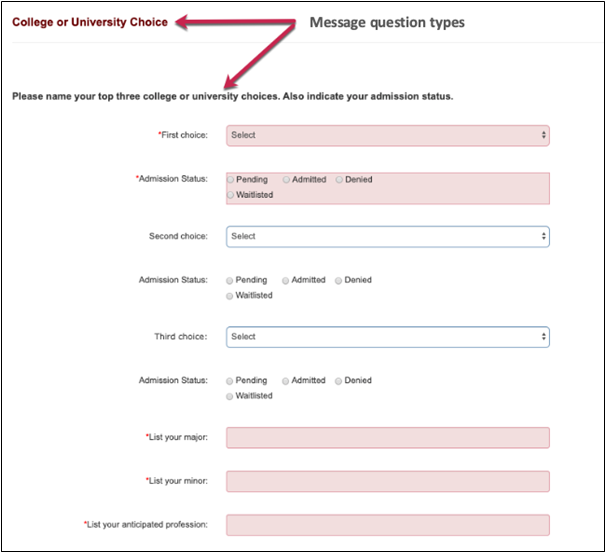 When you create the Message question Type, type the message in the Question text editor box and format it using tools similar to those found in Microsoft Word.