Question Type - Date
Home > (Select - Application Name) > Application Settings > Sections and Questions > (Select - Section Name) > Select - Add Question
The Date question type allows you to set the question type as a date field in which the applicant enters a date in the format MM/DD/YYYY or selects a date from a calendar.
Important: When cloning applications with date-type questions, you will need to make sure that the new application's date ranges have been moved forward appropriately, as the system will not do this for you.
When you select the Date question type you will be required to enter a minimum date and maximum date range so that the selection calendar can be created.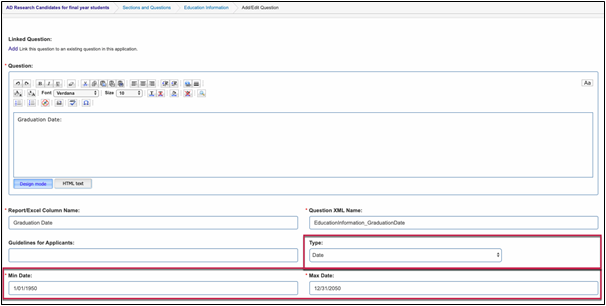 An example of a date question type as it displays for an applicant is shown below: