Edit a System Template for a Specific Application
Administration > Global Notification Center
When you first get your site, it is best practice to read through all your email templates and make sure the message is the appropriate message you want to relay to your applicants for the specific event that triggers the email to go out. If the message is not the appropriate message for your organization, you will need to edit them, personalizing them to fit the needs of your organization.
To edit an existing application-specific system template: 
1) Click the Select an Application field and click on the application for which you wish to edit a system template. All existing system templates for the selected application will display. 
2) Click the blue link in the Template Name column to open the edit screen.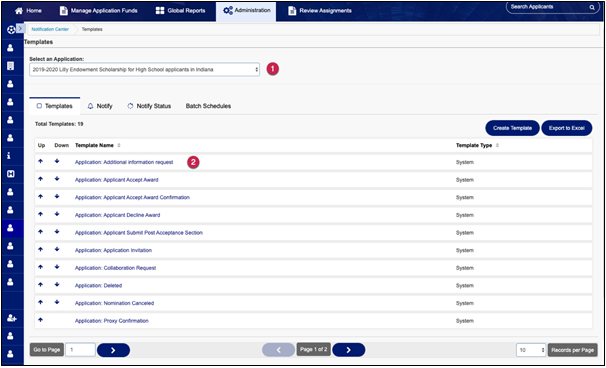 3) All fields can be edited except for the Template Type and Template Name.